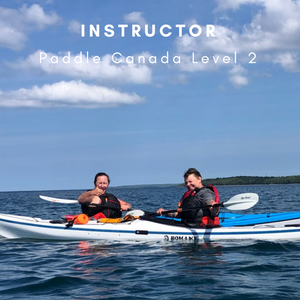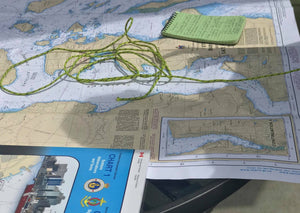 Paddle Canada Sea Kayak Level - 2 Instructor
Location: Mountain Trout Camp - accommodation is included. 
This course provides national certification in the instruction and administration of the Paddle Canada Level - 2 Skills course.

The Sea Kayak Level-2 Instructor is certified to:
Conduct Waterfront Kayak,

Basic Kayak,
Rolling Skills clinic,
Level-1 Skills and
Level-2 Skills courses and certify paddlers at those levels

Assist a Level-3 Instructor on a Level-3 Skills course, and
Assist a Level-1 Instructor Trainer on a Level-1 instructor course
The level 2 instructor course is a uniquely challenging experience where, you will learn to deliver lessons in demanding conditions, including broken water, surf and current.
We will work on your ability to teach 'instructor led' topics such as weather, navigation and seamanship while developing your leadership and group management skills.
Prerequisites
At least 18 years of age.
Skills Certification

Paddle Canada Level-3 Skills

Instructor Certification

You must have been a registered coach on at least two (2) Level 1 skills courses.

Teaching Experience

A minimum of two, Level-1 Skills courses within the past three years, being the lead instructor on both courses.
Significant teaching experience as a Level-1 Instructor in a wide variety of conditions and locations including a minimum of 15 days of logged instruction of Level-1 curriculum (either courses or clinics).

First Aid Certification

Current certification in first aid (14 hours) with CPR.

Paddling Experience

Significant paddling experience in a wide variety of conditions and locations.
Course Length
40 hours of instruction (5 days) with a minimum 30 hours instruction on the water.