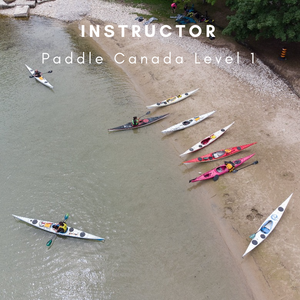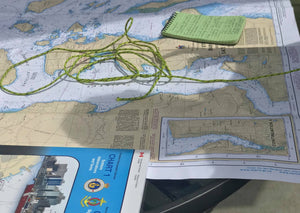 Paddle Canada Sea Kayak Level - 1 Instructor
The Sea Kayak Level-1 Instructor course provides national certification in the instruction and administration of the Paddle Canada Level-1 Skills course.
Important note:
You 

DO NOT
need special permission to register for this course. If you have the
prerequisites
, you are welcome to register for this program. If you do not, please contact us for more information on pathways for entering the program.
We look forward to seeing you at the course :)


Mandate of the Level-1 Instructor:
The Level-1 Instructor is certified to:
Conduct Paddle Canada Waterfront Kayak, Basic Kayak and Level-1 Skills courses and certify paddlers at those levels,
Assist a Level-2 Instructor on a Level-2 Skills course, and
Assist a Basic Kayak Instructor Trainer on a Basic Kayak Instructor or Waterfront Instructor course.
Prerequisites:
At least 18 years of age.
Skills Certification

Paddle Canada Level-2 Skills.

Instructor Certification

Basic Kayak Instructor highly suggested.

Teaching Experience

None, though it is highly recommended that the prospective candidate have taught a minimum of two Basic Kayak Skills courses within the past three years, being the lead instructor on at least one of those courses.

First Aid Certification

Current certification in first aid (14 hours) with CPR.

Paddling Experience

30 days in Level-1 conditions (including overnights).
Skills certification prerequisite note: With the permission of the Instructor Trainer, a candidate may enroll in a Level-1 Instructor course prior to completing their Level-2 Skills certification. Certification as a Level-1 Instructor is delayed until Level-2 skill certification and all other requirements are complete. Passing the instructor course will be subject to the provision of completing the required Level-2 skill certification and updating the Instructor Course Report within one year.
This provision applies only to the Level-1 Instructor course and does not apply to any other certification.
Course Length:
40 hours of instruction (5 days) with a minimum 16 hours instruction on the water.
Course Notes:
There is an additional fee of $99 (plus tax) for your Paddle Canada Instructor membership.
For the purposes of this class, you will require: Full List
A sea kayak, with 2 bulkheads. 

We have fiberglass NDK

 

sea

 

kayaks for rent. You may use your own, if you wish.
You will need a pump, a whistle, and a 15m floating rope. They are available to purchase if required.

Dry suits are available to borrow if required.
Camping gear (Saugeen only) - we have some for rent, please enquire if needed.

There is no camping on the

 

Toronto courses. You must arrange your own accommodation for the course.
Food is not included but meal plans are available.

This program includes 4 nights camping if you are joining us on the Saugeen Peninsula; please note that participants are responsible for parking permits at the launch sites.