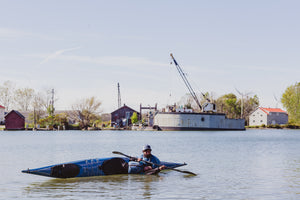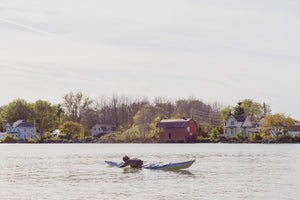 Paddle Canada Rolling Skills
This 2 hour introductory clinic is for kayakers who would like to roll a sea kayak in calm conditions.
AM sessions start at 10:30, PM sessions are at 1:30.
In the class, we will lean:

Warm-up Exercises
Wet Exits
Safe Body Mechanics

We will decide on a roll that suits your goals, level of flexibility and comfort. Some examples are: sweep or forward-finishing roll, C to C, or the back deck roll.

Kayak Fit and Equipment

We will properly adjustment the foot pegs, back-band and/or thigh
braces for a proper fit for rolling, and
Find the appropriate paddle length for rolling based on body dimensions.
For the purposes of this class, you will require: Full List
A sea kayak, with 2 bulkheads. 

We have rental kayaks available if you do not have your own.

You will need a pump, a whistle, and a 15m floating rope. They are available to purchase.

Dry suits are available if required.
A PFD is mandatory, you must bring your own.
A paddle.
Sunscreen.
Lunch.
Water.
This clinic is open to paddlers of all experiences, and we offer rentals if needed. 

Rentals are available. Please let us know it if you require one. We have amazing high-end plastic and fiberglass Nigel Dennis Kayaks for rentals. Even if you have your own gear, you might want to try our kayaks.

Questions? Send us an email: info@kayak-ontario.com