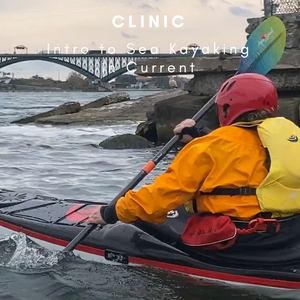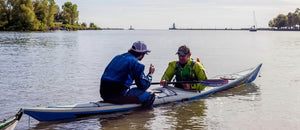 Introduction to Sea Kayaking in Current
The Mighty Niagara is a challenging and misunderstood place to paddle a sea kayak. We will use the river as the venue for this one of a kind program. Learn how to paddle in currents in a supportive, inclusive and friendly training environment.

The first half of this training includes a review on flatwater of edging including turns and supportive strokes. The second half is entirely in the currents of the Niagara River. We will start with a small current and work up to a progressively more challenging environment. We will focus on fundamental skills such as ferrying, s-turns, peeling in and out. 
Day 1
Safety debrief

Risk Management presentation

Level 1 Review 

Four Corners (turning under momentum) - Level 2 quality

Sweep strokes

Bow and cross bow rudder

High and low brace turns

Re-entries in level 2 conditions 

Self re-entry

Assisted re-entry

Bow Re-entry
Day 2
Launching and landing

Fundamental strokes in currents

ferrying

s-turns

peeling in /out
For the purposes of this class, you will require: 
A sea kayak, with 2 bulkheads. 

We have fiberglass NDK

 

sea

 

kayaks for rent. You may use your own, if you wish.
You will need a pump, a whistle, and a 15m floating rope. They are available to purchase.

Dry suits are available if required.
A PFD is mandatory, you must bring your own.
A paddle
We do not provide food 

Please note that participants are responsible for parking permits. 

We would like to acknowledge that the land on which we gather (Known as Fort Erie) is the traditional territory of the Haudenosaunee, Attiwonderonk, Mississaugas of the Credit First Nation, and Mississauga. 
We are grateful for the knowledge shared with us by the Indigenous peoples of what is now known as Canada as well as the circumpolar region of the Northern Hemisphere.